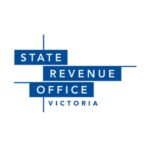 Our Services
Services to help your business drive success
Ways of Working Alignment
Optimise your digital delivery value chain by ensuring your tooling enhances, rather than inhibits, your new ways of working. Elabor8's focus on operational design, new ways of working and agile delivery helps you move easily between now, and what comes next.
Platform Optimisation
Optimise your end-to-end platform process, simplifying your configuration, and bringing better alignment to your data hygiene practices.
Migration Services
Accelerate your migration and save your team's valuable time, and reduce your cost to migrate overall. Elabor8 brings an exceptional level of expertise and experience to ensure speed and accuracy throughout the migration process.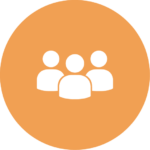 Change Management
Turn your Atlassian Platforms into a managed system – introducing Platform Governance and Change Management, to ensure a continuously evolving, clean platform. Ensure teams understand the benefits of the platform through adoption management.
Training
Our trainers pride themselves on being experienced practitioner trainers who have deep knowledge of the Atlassian Suite. Our training programs are immersive, practical and fun, and can be delivered in person or 100% remote.
Managed Services
Outsource licence management to Elabor8, and get the most out of your products and apps. Our managed services team can also help administer your site, run by the same consultants working in Service Delivery.
ATLASSIAN TRAINING
Unlock Your Potential
Keep your teams moving forward with the right training and right solutions. We provide the certifications and expertise to help you prepare for tomorrow's needs. Count on us to train your team and boost productivity with Atlassian tips and best practices.
SAI GOLD SPCT TRANSFORMATION PARTNER
Elabor8 are experts in SAFe and Atlassian
Lean-Agile transformations are in our DNA. Tooling for us is about supporting the new ways of working, and not the other way around. That's why our consultants are experts and certified in both SAFe and the Atlassian suite.
Get in touch.
Speak with one of our Atlassian Experts today.