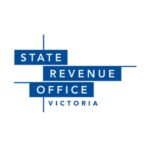 Our Services
Services to help your business drive success
Ways of Working Alignment
Optimise your digital delivery value chain by ensuring your tooling enhances, rather than inhibits, your ways of working. Focussing on the need ensures each recommendation takes into account more than just platform requirements. Our expertise in organisational design, ensures we always consider the big picture.
Licensing
Outsource licence management to Elabor8, and get the most out of your products and apps. Get assistance at each stage of the procurement process, from quotation through to payment, including split billing, and reminders for renewals. We can also offer advice on the best products/apps for emerging needs – ensuring strong cost efficiency around the platforms.
Migration Services
Accelerate your migrations, saving your team's valuable time, and reducing your overall cost. Elabor8 has exceptional migration expertise, coupling speed with accuracy, throughout the whole migration process. We can support Cloud and Data Center migrations, platform consolidations, and external platform exports/imports.
Agile at Scale
Ensure your ways of working, and Atlassian platforms, can scale at the rate you want to work. Get help to find the right balance between change and consistency, and ensure your work practices, and digitisation, evolve in parallel. As experts in SAFe and scaled frameworks, alongside Jira, Advanced Roadmaps, and Jira Align, we can help find the right relationship that works for you.
Training
Elabor8's trainers pride themselves on being experienced practitioners, who have deep knowledge of the Atlassian Suite. Our programs are immersive, practical and fun, and can be delivered in person or 100% remote. Courses are provided in partnership between the Atlassian Practice and our inhouse Academy.
Service Support
Service Support concentrates on the longevity of your Atlassian platforms. Our team can help administer your site, fix errors, and provide guidance and training – ensuring users have a positive experience day-to-day. This service can be offered as a bucket of hours, or as a subscription model.
Platform Health Checks
Provides a full review of your Atlassian products. Help understand how to get the most out of the tools, reduce administrative burden or on-premise support costs, and prepare for future growth. Health checks include platform analysis and workshops, to help understand pain points, gaps, and improvement opportunities.
Platform Optimisation
Optimise your end-to-end platform process. Platform improvements, across the whole Atlassian stack and integrated products, provides consistent processes, an updated system, and ease of use. It also provides an opportunity for better data hygiene, reducing the need for complex report normalisation practices.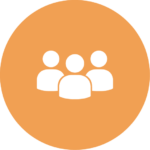 Platform Governance
Turn your Atlassian Platforms into a managed system. Platform Governance and Change Management structures ensure the platform can continuously evolve, whilst remaining clean and concise. Couple this with strong Support Management, and teams who understand the benefits of the platform, through Adoption Management principles.
ATLASSIAN TRAINING
Unlock Your Potential
Keep your teams moving forward with the right training and right solutions. We provide the certifications and expertise to help you prepare for tomorrow's needs. Count on us to train your team and boost productivity with Atlassian tips and best practices.
SAI GOLD SPCT TRANSFORMATION PARTNER
Elabor8 are experts in SAFe and Atlassian
Lean-Agile transformations are in our DNA. Tooling for us is about supporting the new ways of working, and not the other way around. That's why our consultants are experts and certified in both SAFe and the Atlassian suite.
Get in touch.
Speak with one of our Atlassian Experts today.