Elabor8 was born out of our experience in digital-first companies which gives us a respect for the power of digital, but also an appreciation of the other element required for success. People.
It's only through having a human-centric approach to digital transformation—a focus on both your customers and your people—that you can deliver and sustain true transformational change. We're driven to empower your people to innovate and to solve problems by learning to think differently. And to help your organisation to overcome barriers, giving you a strong platform for growth.
We have a strong record of helping large organisations to find focus and reduce the complexity of digital transformation.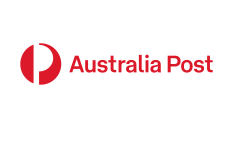 A proven approach to transformational change
We believe that organisational transformation is only effective if it's nurtured from within. That's why we work with you to co-design and embed only the right strategies, processes, and tools that are fundamental to your success. It's a proven approach that helped some of Australia's largest and most iconic organisations to realise the value of digital transformation more quickly.
Transformation that has real impact.
"There is more conversation taking place, more support, understanding and compromise. This was also reflected in the team's engagement score that went from 58% to 76% in just 18 months."
"We went hard and early with the things we know will set us up for success in the long run. It wasn't just about introducing processes, operating rhythms and the academic side of agile. We also put the enabling tools in place that support that way of working from day one."
Project owner
Australian bank
Be ready for what
comes next
Transform the structure, processes, and experience of your organisation to realise value faster.