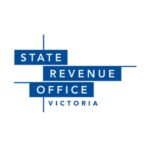 Our Services
Services to help your business drive success
Implementation
Elabor8 takes a pragmatic approach to implementing SAFe leveraging their team of experts to design and craft an implementation that will deliver your business outcomes.
ART Launch
Get value from your ART launch sooner – let our experts share their wealth of experience and partner with you through this critical phase of the implementation.
Coaching
Having Elabor8's experienced practitioner coaches work alongside your leadership team and ART is key to maximise the impact of training as well as embed the skills and behaviours required for lasting change.
SAFe Training
Our trainers pride themselves on being experienced SAFe practitioners. Our courses are immersive, practical and fun, and can be delivered in person or 100% remote.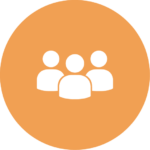 SAFe Roles & Teams
Whether you're looking for experienced SAFe practioners to support your ART such as Scrum Masters or RTEs, or you're after full stack engineering teams, Elabor8 has you covered.
Tooling
Combining Atlassian expertise with a deep knowledge of SAFe, we ensure your tooling supports your new ways of working and provides the reporting you need to steer the business.
SAFe Training
Training: Your Keys to Success
5000+ professionals trained in over 250 certified SAFe courses. Have confidence that you'll be attending the best in market courses, delivered by trainers who are active practitioners, not just content deliverers.
SAI GOLD SPCT TRANSFORMATION PARTNER
Elabor8 are experts in SAFe and Atlassian
Lean-Agile transformations are in our DNA. Tooling for us is about supporting the new ways of working, and not the other way around. That's why our consultants are experts and certified in both SAFe and the Atlassian suite.
Let's chat.
Find out about the latest version of SAFe® and how it can help revolutionise your business.