Elabor8 offers SAFe consulting services, implementation, coaching, and training
Elabor8 has supported the implementation and optimisation of SAFe in some of Australia's biggest brands.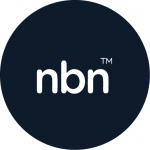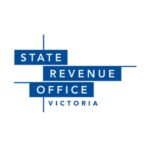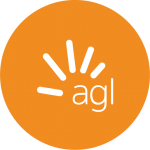 SAFe Training
4000+ professionals trained in over 200 certified SAFe courses
At Elabor8, our trainers pride themselves on being experienced practitioners who have deep knowledge in SAFe. Behind every trainer is the Elabor8 Academy, which is one of the only Agile training organisations in the country certified to deliver SAFe, ICAgile, Scrum.org, LeanKanban University and Management 3.0 courses. Have confidence that you'll be attending the best in market courses, delivered by trainers who are active practitioners, not just content deliverers. Our training programs are immersive, practical and fun.
SAFe Agile Consultants
We have a large team of certified consultants with deep expertise in the implementation of SAFe that can fill key portfolio, program and team roles. We provide both assistance with launching trains and also experienced SAFe consultants and SAFe coaches who can both deliver and uplift existing teams.
SAFe Program Coaches
Release Train Engineers
Agile Product Managers and Agile Product Owners
Agile Business Analystss
Scrum Masters
SAFe DevOps Engineers
PI Planning
We can help you to maximise the return on your PI Planning (Big Room Planning) investment by providing experienced practitioners to help you prepare for and facilitate the event. We can also provide visual facilitation support.
Get our SAFe PI Planning Tips and Tricks. 
Building a high performing team with SAFe and trust for NBN
When Australia's largest fibre network provider approached us to support their transition to SAFe, we quickly realised much more than just their processes needed to change.
Agile Release Train (ART) Launches
Our experienced consulting team can help you to successfully launch ART's while avoiding the pitfalls. An ART is a long-lived team of agile teams working in a coordinated fashion to develop customer focused solutions.
Provide role based training to everyone on the ART

Create bespoke workshops for senior leaders

Identify an appropriate value stream, design your ART and create a pragmatic implementation roadmap

Help you to shape up your feature backlog in preparation for your first PI Planning

Ensure that your physical and technical environments are ready to support a successful ART launch

Help you define team structures

Facilitate your first PI Planning (Big Room Planning)
SAFe Agile Teams
For organisations that have mature SAFe deployments and are looking to augment their delivery capacity, Elabor8 provides full stack Engineering Teams that can seamlessly integrate into your existing Release Trains to help you during times of excess demand and solve challenging problems.
Work with us.
Empower people with new skills and a changed mindset and give your business a strong platform for growth.