We are very proud of Senior Agile Consultant Rupi Parmar who was part of the winning team at REA's Hack Day that was held on Thursday and Friday of last week.
The "Homebrew Oculus" team took out the first prize, for Technical Innovation.
They built a home-made Oculus Rift using a 3D printed OpenDive frame (http://www.durovis.com/opendive.html), an android phone, and some 3D modeling to demonstrate inspection of virtual properties, specifically targeted at off-the-plan properties.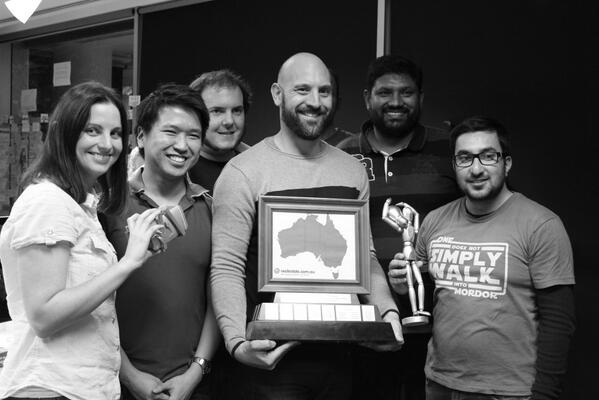 Winning Team From Left: Tech Lead (Erica Smith), Dev (Valen Gunawan), Dev (Michael Vigilante), Product Owner (Mathew Adams), QA (Naz Ali), BA/IM (Rupi Parmar) Image originally posted on here on twitter.